Distribution of carbon steel pipes with and without seam
S Distribution of carbon steel pipes with and without seam Carbon Steel Pipe, Galvanized Steel Pipe and Seamless
With over 9 years of experience in the steel pipe market, we have a large stock of materials, with Munck's own fleet of trucks and well-trained pipe delivery and unloading operators. We serve all the national and Latin American countries.
MEET OUR PRODUCT LINE
---
We work with the best brands worldwide recognized. All with certification and quality standard.
Steel Pipes

Steel Pipe Fittings

Steel Flanges

Steel Valves

Stainless steel bars
OUR DIFFERENCES
---
Market Experience
---
Over 7 Years of History
---
Tubos ABC began its operations aiming to serve companies in the industry and construction sector in São Paulo. Today we serve all of Latin America.
---
All Cards
---
We accept Credit / Debit Cards
---
Choose the best form of payment for you.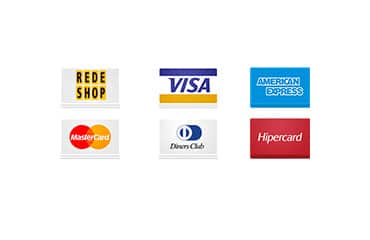 ---
We accept BNDES Card
---
Does your company have a BNDES card?
---
With the BNDES card, you enjoy exclusive advantages such as:
Pre-approved Credit Limit;
Financing within 48 months;
Attractive interest rate, among others.
For more information click the button below:
---
Petrobras CRC Certified
---
Petrobras Registration Certificate (CRC) Tubes (formerly CRCC).
---
On 08/13/2014 we won the Cadastral-CRC Classification Registration Certificate, which keeps up-to-date information on companies able to provide goods or services to all Petrobras units.
---
ONIP and CADFOR Certificate
---
We have ONIP and CADFOR certification
---
On 12/2014 we obtained from ONIP the National Organization of the Petroleum Industry - ONIP and CadFor certifications, which qualifies us * m * to provide goods and services to oil and gas companies registered with ONIP, and other .
---
WE DELIVER TO BRAZIL
AND LATIN AMERICA


---
Worldwide Shipping
We ship our products throughout Brazil, on time and guaranteed wherever you are.

---
International Deliveries Latin America
Does your company have international work? We also deliver to Latin American countries.
Our Customers
---
See who already knows all of our pipe and fitting excellence