Sleeve, Half Sleeve, and Reduction Sleeve Fittings are made of carbon steel, black or galvanized, with NPT or BSP threads in grades 150, 300, and 3000 to 9000 lbs.
Sleeve Connections are used to connect one pipe to another in Diameters 1/2 "to 4".
We also provide Glove Fittings made of pipe ends. This is a more commercial line where it should not be used with too much pressure.
Tubos ABC sells Connections, Flanges, Tubes e Valves.
Request your budget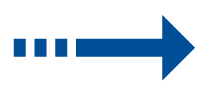 Request your budget