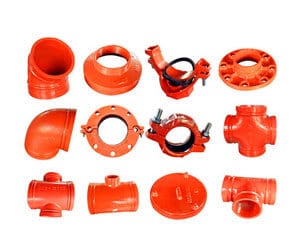 Grooved Grooved Connections
Grooved Connections are for fire lines made of black malleable iron, meet NBR 6590 and ISO 5922 standards, have international EACC ISO 14001, FM-Aprovals and UL qualifications. - Underwrites Labs.
The great advantage of these Grooved Fittings over threaded fittings is the lower cost and time savings and labor savings in assembling and maintaining the hydraulic systems of any job.
Max. working pressure 300 psi / 100ºC.
Below are the available models of slotted connections for sale:
1. Rigid Coupling

2. Flexible coupling

3. Rigid Angular Coupling Coupling

4. Reduction Coupling

5. Slotted 90 ° Angular Elbow

5. Slotted 45 ° Angular Elbow

7. Grooved tee

8. Slotted reduction tee with threaded center outlet

9. Slotted Reduction Tee

10. Grooved crosshead

11. Splined Concentric Reduction

12. Groove / Thread Reduction

13. Grooved Eccentric Reduction

14. Slotted CAP (cap)

15. Mechanical slotted tee

16. Mechanical tee with threaded outlet

17. Sprinkler Output (U Bolt)

18. Flange with ANSI 125/150 standard hole grooved adapter

19. ANSI 125/150 Standard Hole Grooved Flange

20. Slotted Mechanical Crosshead

21. Threaded Mechanical Crosshead
See also about
Grooved Pipes
.
Request your budget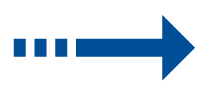 Request your budget