Iron Fittings are used to carry liquids, gases and vapors for residential, building and industrial use.
The Iron Connections , better known as TUPY connections, are supplied with BSP, NPT, or solder tipped ends.
Iron Fittings are produced in black or galvanized surface finishes and in accordance with NBR 6950.
Are Iron Connections: Adapters, Bushings, Plugs, Locknut, Elbow Connections ,Crosspieces, Curves, Flanges, Junctions,Glove connection, Nipples, Nuts, Caps and Tes and Unions.
Request your budget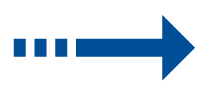 Request your budget