Carbon Steel Flanges can be forged, ASTM A-105 material, or AST A36 sheet metal, or as requested by the customer.
Carbon Steel Flanges are used in virtually all industrial segments to connect piping lines for liquid, air and / or gas conduction. The Flanges may also be used for structural purposes.
Flange diameters range from ½ "to 60". CEGO, SO, SW, LAP JOINT, WN and Threaded types.
Flange Patterns: 150 to 1500 Pounds. Faces: RF, RTJ and FF. Standards: ASTM - ANSI - MSS and DIN
Request your budget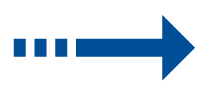 Request your budget