The Weld Fitting Flange receives the tubing to be welded using only the outer weld.
The Snap Flange facilitates fluid conduction and is recommended for work in any pressure and temperature situation as long as it is not subject to severe thermal gradients.
The Flange Plug-In is supplied in small gauges below 6."
Flange Patterns: 150 to 1500 Pounds. Faces: RF, RTJ and FF. Standards: ASTM - ANSI and DIN.
Request your budget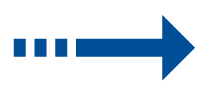 Request your budget