Alloy Steel Conduction Pipes
The steel alloy drive tubes are tubes which serve to carry conveying fluids such as water, oil and steam. They can be used in conduction lines with cold rigid or flexible connections.
Its main advantages are: agility, ease and versatility in installation and maintenance, they can be painted, according to norms that regulate the application of colors in the identification of pipes for channeling fluids, gases or electrical conductors.
Alloy steel conduction tubes contain, in addition to the bonds between iron and carbon, other elements in significant proportions that can alter the chemical or mechanical properties of the material.
They are manufactured for specific situations, because with the addition and dosage of other metals it is possible to obtain steel tubes of greater hardness, ductility, tenacity, weldability or even steel tubes more resistant to extreme temperatures, pressure, corrosion, rupture and traction.
Alloy Steel Conduction Pipe Line
---
Applications of Alloy Steel Conduction Pipes
The steel alloy drive tubes are tubes widely used in power generation and petrochemical industries, its tensile strength limit and corrosion resistance. They are indicated for applications that present extremely high temperatures, for example in industrial devices, heat exchangers, boilers, among others.
They can also be used in metal structures, agricultural machinery and sectors of the shipbuilding, maintenance, civil construction and furniture industries.
It is worth noting that the product must be manufactured and installed in accordance with technical standards in force in the country, in order to provide the safety of the environment and the effectiveness of its use.
Product Specifications
Products
Size Range
Seamless stainless steel tubes
OD: φ6-φ830mm
WT: 0.5-45mm
U-tube
OD: φ12-φ38mm
WT: 0,5-4mm
Main Manufacturing Facilities
Item
Unity
Technical Data
Stripping lines
3
Φ50-200mm
Drilling lines
6
φ 50-240mm
Cold drawing lines
40
φ6-830mm
Cold rolling lines
21
φ16-325mm
Straightening the machine
6
Φ14-426mm
Annealing furnace
6
Natural Gas
Stripping pool
22
Main Steel Type and Typical Class
Steel types
Typical steel codes (AISI)
Austenitic
TP304, TP304L, TP304H, TP316, TP316H, TP316Ti, TP316L, TP321,
TP317L, TP316LMo≥2,5; etc />/>
Duplex / Super duplex
S31803; S32205; S31500; S32750
Main Production Standards
Standard types
Standard (AISI)
PT
EN10216-5; EN10216-2
DIN
DIN 17456; DIN 17458
ASTM
ASTM A312, A213, A269, A511, A789, A790; B163, B423, B407, B668
ASME SA213, SA312, SA789, SA790; SB163, SB423, SB407, SB668
JIS
JIS G3459; G3463
GOST
GOST 9941; GOST 5632
GB
GB / T14975; GB / T14976; GB13296; GB5310; GB9948
Alloy Steel Conduction Pipe Specifications
Alloy Steel Conduction Pipes are manufactured according to the standards: ASTM A335 and ASTM A213. Tubes manufactured to ASTM A335 are designed to meet the needs of high temperature services.
There are seamless, seamless alloy steel tubes and pinned, finned or "U" alloy steel tubes. See below the rules and degrees of each
Alloy Steel Seamed Tube:
ASTM A691 (grades P5, P9, P11, P22 and P91).
Seamless Alloy Steel Tube:
ASTM A213 (grades T5, T9, T11, T12, T22 and T91);
ASTM A334 (classes 1 and 6).

Pinned, Finned or "U" Alloy Steel Tube:

ASTM A209;
ASTM A210;
ASTM A213;
ASTM A335.
Alloy Steel Conduction Pipe Manufacturing Process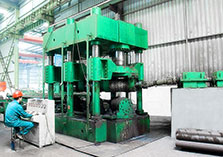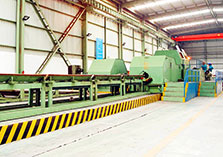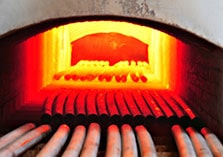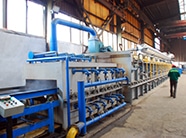 We supply alloy steel conduction tubes with CRC Petrobras
We are a company specialized in the distribution of Alloy Steel Conduction Pipes, Carbon Steel Pipes, Valves, Flanges and Fittings respecting all standards and with CRC Petrobras.
This certificate allows us to sell tubes to Petrobras and its partners. With it we prove that we are one of the largest pipe distribution companies in Brazil.
To find out which products we are authorized to sell, request our CRC Petrobras by clicking on the button below:
Our materials are quality and we have responsible and available professionals to answer your questions and offer the most suitable product for your project.
Request your budget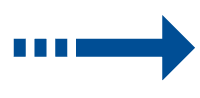 Request your budget