ASTM A 335 Alloy Steel Tubes
Alloy Steel Tubes are used in several applications, particularly in the power generation industry and in the petrochemical industry, not only for their limit of tensile strength, corrosion resistance and resistance to high temperatures, but also for their profitability economical.
Alloy Steel Pipes grades P11, P22, P91 and P92 are predominant grades for the energy industry, while grades P5 and P9 are most used in refinery processes.
Seamless alloy steel tubes follow international standards ASTM A-335 (grades P5, P9, P11, P22, P91), which are seamless ferritic alloy steel tubes for high temperature services, ASTM A -334 (Degrees Class 1 and 6).
Carbon Steel Pipes or Alloy, with or without seam for low temperature services: ASTM A-333 (Grade 1 and 6).
Steel Pipes with or without seamless for low temperature services: ASTM A-213 (T5, T9, T11, T12, T22 and T91 grades).
Alloy steel tubes with seam follow the international standard ASTM A-691, in grades 5, 9, 11, 22, 91.
Request your budget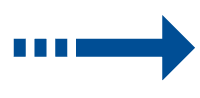 Request your budget