API Spec 5CT Tubes are tubes used as liners or pipes for oil and gas wells. They can be provided at three levels of product specification: PSL-1, PSL-2 and PSL-3.
5CT / ISO 11960 specification.
Dimensions of API 5CT tubes (mm):
External dimensions: 6.0mm - 219.0mm
Wall thickness: 1.0 mm - 30 mm
Length: max 12,000 mm
Application:
Gas, water and oil transportation in oil and natural gas.
The main types of steel in the 5CT Tube:
API 5CT J55, API 5CT K55, API 5CT N80, API 5CT L80, API 5CT P110.
Chemical Compositions (%) of API 5CT
STEEL GRADE
C≤
Si≤ 
Mn≤
P≤
S≤
Cr≤
Ni≤
Cu≤
Mo≤
V≤ 
Als≤
API 5CT J55 
0.34-0.39 
0.20-0.35 
1.25-1.50 
0,020
0,015
0,150
0,200
0,200
-
-
0,020
API 5CT K55 
0.34-0.39 
0.20-0.35 
1.25-1.50 
0,020
0,015
0,150
0,200
0,200
-
-
0,020
API 5CT N80 
0.34-0.38 
0.20-0.35 
1.45-1.70 
0,020
0,015
0,150
-
-
-
0.11-0.16 
0,020
API 5CT L80 
0.15-0.22 
1,000
0.25-1.00 
0,020
0,010
12.0-14.0 
0,200
0,200
-
-
0,020
API 5CT J P110 
0,26-035 
0,17-0,37 
0,40-0,70 
0,80-1,10 
0,020
0,010
0,200
0,200
0,020
0,080
0,15-0,25
Mechanical Properties of API 5CT
STEEL GRADE
FLOW LIMIT (MPa)
TENSILE STRENGTH (MPa)
API 5CT J55 
379-552 
≥517
API 5CT K55 
≥655 
≥517
API 5CT N80 
552-758 
≥689
API 5CT L80 
552-655 
≥655
API 5CT J P110 
758-965 
≥862
Request your budget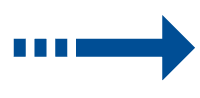 Request your budget