API 5L tubes with or without seam are applied to lubricants, pipelines and other fins.
Tempering and tempering of Tubes.
Treatments made on tubes, in line and offline, which adjust the mechanical and microstructural properties of the conductive tubes producing them in different grades of steel.
The most common are steel grades A and B but there are API 5L grade B tubes in carbon steel for high strength with steel grades X42 to X80.
Grade X42 and belowNormalization: Grade X46, X52 and X56: Normalization or tempering and tempering: X60, X65, X70, X80 and aboveTemperature and tempering: Tempers perform heat treatment with cooling in water or in air, in the case of grade degrees tubes special steel (13% Cr).
The API 5-L standard does not provide for technological bending test for tubes with a diameter of up to 2 ". For Bi-standard tubes, ASTM A-106 / API 5L, this test is carried out up to 2".
Request your budget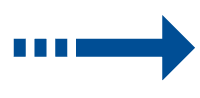 Request your budget