Seamless ASTM A 106 Tubes, also known as A 106 Tubes, are used for high temperature operations.
Carbon steel should always be soothed with silicon and aluminum.
The ASTM A 106 standard provides technological bending test for tubes with a diameter of up to 2 ".
The API 5 L standard does not provide for this test.
For Bi-standard tubes, ASTM A-106 / API 5L, this test is carried out up to 2 ". Above this diameter the technological test is not provided for in either of the two standards.
Tubos ABC Markets ASTM A 106 tubes, Valves, Connections and Flanges.
Request your budget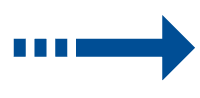 Request your budget