The ASTM A179 / NBR 5583 tubes are seamless low carbon steel tubes, produced by cold drawing and used in heat exchangers between two environments. Its objective is to exchange fluids that present themselves at different temperatures, from one medium to another, and these media can be in direct contact, or separated by a solid wall.
The condenser is indispensable in heating and cooling systems, such as air conditioning, refineries, sugar mills, natural gas companies, and others. They allow greater efficiency in the operation of the system, making the heat exchange very quickly. The equipment can also be used to exchange: oil and water, liquids and solids, steam and water, among others.
To perform this exchange more efficiently, it is necessary to use tubes that have greater resistance, such as the ASTM A179 heat exchangers . They are tubes that have more durability, due to the components used in their manufacture, so they are able to make the thermal transfer between two sources smoothly.
The ASTM A179 tube can be used in various environments and is available in several models and very practical, as they promote a better heat exchange for your industry or company efficiently and quickly. < / p>
The form of use varies according to the purpose you want to achieve with the product.
The condensed tubes ASTM A179 are protected against oxidizing action by means of a protective oil layer. In addition, they are delivered without burrs at the ends, as they are carefully straightened to the machine.
Technical information for ASTM A179 Pipes
Carbon, phosphorus and sulfur are used in the manufacture of the tubes. Its external dimensions can vary from 3.20 and 76.20mm. They follow the parameters indicated in ASTM A 450 - ABNT EB 204, therefore, they must be treated at a temperature above 650ºC.
The tubes must be subjected to an analysis to check the hardness of the materials, which cannot exceed the 72 HR mark. In addition, other tests must be carried out, such as flanging, expansion and flattening. The sample for analysis should be 2 tubes for a batch of 250.
In addition to the tests mentioned above, the equipment must undergo hydrostatic, non-destructive tests (Magnetic Particles, Eddy Current or with penetrating liquids).
The applications of Tubes ASTM A179 / NBR 5583 cover several industries, mainly where quality and precision are essential for the proper functioning of the systems where they will be applied, therefore the following destructive tests are required (as ASTM A 450): Flattening, Flanging and Flaring.
To guarantee the safety and efficiency of the heat transport system, it is necessary that the equipment purchased is of high quality and with a guarantee. Every detail when choosing the ideal company makes the difference in your project.
Tubos ABC has a large inventory of ASTM A179 / NBR 5583 tubes and serving all of Latin America with the greatest agility and efficiency in the market.
Request your budget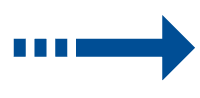 Request your budget