Black Tubes correspond to Carbon Steel Conduit Tubes in its natural state without galvanizing treatment or other internal or external coating.
Black Tubes are manufactured in technical standards NBR 5590, ASTM A53, ASTM A-106, ASTM A-333, ASTM A-335 and API 5L.
Pipes ABC is a company specializing in the distribution of seamless and seamless carbon steel pipes.
We sell Tubes Black, Valves, Flanges e Connections ANSI and DIN standards. Request your quote.
Request your budget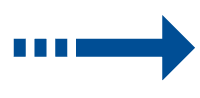 Request your budget