Carbon Steel A / C Pipes are fluid conductors with quality requirements.
The main international standards for Carbon steel pipes Seamless patterns are API 5L, ASTM A-106, NBR-5590, ASTM A-333, and ASTM A-335.
Carbon Steel Pipe dimensions follow ANSI B-36.10 standard.
Tubos ABC sells TubesCarbon Steel Driving at schedules 10, sch 20, sch 30, STD, sch 40, sch 60, XS, sch 80, sch 100, sch 120, sch 140 and sch 160.
Request your budget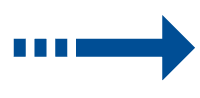 Request your budget