Calendered Gummed and Helical Circumferential Pipes SAW
Calendered and Helical SAW tubes are made of hot rolled steel wound by automatic submerged arc under normal atmospheric temperature.
All tubes are produced according to the standard API 5L, ASTM A252, usually on the ASTM A36 plate.
These tubes are used mainly in the oil and natural gas industry for the transport and conduction of flammable liquids or not.
Due to the large pipe diameters in this manufacturing method, they are widely applied in civil construction for robust metal structures, water and other general purposes.
Available measures:
(O.D × wall thickness) mm × Length (mm)
219-3200mm × 5-30mm x 6,000-12,000 mm
In addition to the above specification, the tubes can be produced according to the customer's needs.
Request your budget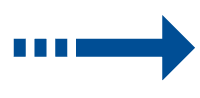 Request your budget