Looking for ASTM A335 Alloy Steel Tube?
Tubos ABC specializes in the distribution of various types of tubes, connections and valves. In fact, this is where you find the ASTM A335 Alloy Steel Tube .
We work with carbon steel tubes, stainless steel and galvanized tubes with and without seam, manufactured according to specifications of national and international technical standards.
ASTM A335 Alloy Steel Tube Applications
Do you know what alloy steel tubes are? They are ideal materials for applications where there are extremely high temperatures. Some examples of where they are present are: industrial appliances, boilers and heat exchangers.
They are present, mainly in power generation and petrochemical industries, but can be used in different sectors such as:
Cement and mining company;
Oil, chemical and gas company;
Builders;
Engineering;
Diverse industries;
Sugar and alcohol plants.
They have several benefits, including their high resistance to traction, corrosion and high temperatures, safety, durability and cost-benefit. They can be found in the most varied specifications, dimensions and diameters.
Alloy steel tubes are used to conduct various types of fluids, such as water, compressed air, gas, oil and steam.
Its composition includes the addition of metals in the most appropriate dosage to obtain the necessary qualities, such as greater hardness, toughness, ductility, weldability or the ability to withstand extreme temperatures.
Alloy steel tubes meet the most stringent requirements in relation to their mechanical properties and other factors, such as structural homogeneity and dimensional accuracy.
In order for these factors to be met, manufacturers submit their products to tests that rely on the help of advanced systems such as ultrasound techniques, magnetic particles, gamma rays, laser and electromagnetic measurements.
Among the main alloy steel conduit tubes is the ASTM A335. These tubes manufactured according to the ASTM A335 standard are designed to meet the needs of high temperature services.
They are seamless tubes that have grades / classes P5, P9, P11, P22, P91 and P92, that is, they are ferritic alloy steel tubes.
With the current need for alternative energies, these tubes are widely used to conduct steam in cogeneration plants, especially those that use biomass as a raw material.
The A335 material is an ASTM material classification specific to alloy and low alloy steel tubes, for high pressure and high temperature services, up to 590ºC.
Mechanical properties for ASTM A335 P5
| properties | Dice |
| --- | --- |
| Tensile strength, min, (MPa) | 415 Mpa |
| Yield strength, min, (MPa) td> td> | 205 Mpa |
| Elongation, min, (%), L / T | 30/20 |
ASTM A335 Alloy Steel Tube manufacturing process
There are different grades of ASTM A335 Alloy Steel Tube, but their manufacturing process is the same.
Conduction Pipes Alloy steel ASTM A335 P5, P9, P11, P22, P91 and P92 are indicated for use in high pressure boilers. They undergo inspection, testing, surface treatments, heat treatment, etc. See below how it works.
Inspection and Testing: Inspection of chemical composition, testing of mechanical properties (tensile strength, flow resistance, elongation, widening, flattening, bending, hardness, impact test), dimension and surface testing, non-destructive testing, hydrostatic testing.
Surface treatment: Oil immersion, Varnish, Passivation, Phosphating, Sandblasting.
Material and Manufacture: The tube can be finished hot or cold drawn with the finishing heat treatment indicated below.
Heat treatment:
A / N + T N + T / Q + T N + T Specified Mechanical Tests: Transverse or longitudinal stress test and flattening test, hardness test or curvature test. For thermally treated material in a batch type oven, tests must be carried out on 5% of the piping of each treated batch. For small batches, at least one tube must be tested.
For material heat treated by the continuous process, tests must be carried out on a sufficient number of tubes to constitute 5% of the batch, but in no case less than 2 tubes.
Alloy Steel Pipe Conduction A335 with warranty and certificate
As you saw, ASTM A335 Alloy Steel Tubes are used in several applications, especially in places that work with high temperatures.
When manufactured according to the specified standards, they perform their role efficiently and fulfill their main characteristics of resistance, durability and safety.
Tubos ABC can guarantee that your purchase is more reliable. We have the Petrobras Registration Registration Certificate (CRC), which gives authorization to sell tubes to Petrobras and its partners.
With this certificate, Tubos ABC proves its confidence, gains visibility, credibility, excellence and quality in products and services.
To find out which product families we are able to sell, request our CRC through the link below: Click here and request our CRC
Our materials are quality and we have responsible and available professionals to answer your questions and offer the most suitable product for your project.
Request your budget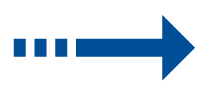 Request your budget