Schedule Stainless Steel Pipes
Schedule Stainless Steel Pipes have high corrosion resistance and follow the dimensions according to the international standard ANSI B36. 19. Schedule Stainless Steel Tubes may be marketed with or without seam, which are produced by different processes, meeting the technical requirements of international standards.
The main standards for these Tubes are: ASTM A-312 in grades AISI TP 304, AISI 304L, AISI 304H, AISI 310, AISI 310S, AISI 316L, AISI 316L, AISI 321, AISI 347, S30815, AISI 904L, whose application is for high and low temperature for conducting fluids with corrosive characteristics.
Request your budget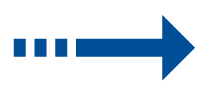 Request your budget