Stainless Steel Conduction Tube
Stainless Steel Conduction Pipes are very popular because they are very resistant and have the function of conducting fluids such as: water, compressed air, gas, oil and steam.
It has several advantages, among which we can mention the main ones: beautiful and shiny appearance, corrosion resistance, mechanical resistance and oxidation resistance, they are simple to handle and install, easy to maintain, versatile (models, sizes and formats varied).
The resistance in stainless steel conduction pipes is mainly due to the properties of stainless steel, which is composed of an alloy of iron and chromium, and may also contain nickel and molybdenum.
Stainless steel tubes can be used in different areas, but are present more frequently in civil construction, agricultural machinery, metal structures, sectors of the shipbuilding and maintenance industry.
Applications Stainless Steel Conduction Pipes
Stainless Steel Conduction Pipes have several applications. They are very chosen by manufacturers because they have many qualities, including the ability to keep the water clean.
Round conduction tubes, for example, are used to transport water and other fluids, which in general.
The conduction tubes in stainless steel, can conduct compressed air, gases and ordinary vapors in homes and commercial installations, in addition to building fire networks and air conditioning conduction. In the transport of gases, they are present in construction structures and in general machining.
It is a flexible product, being subjected to the most diverse slopes of curvature and temperature, withstand internal and external pressures, electrical wiring and transport fluids such as sewage and drinking water between mains.
They have resistance to corrosion and chemicals, quality of stainless steel, allows these tubes to be used in piping, equipment components, processing of food and pharmaceutical products.
Due to their great resistance to oxidation, Stainless Steel Conduction Pipes withstand high temperatures, being able to be used in ovens, combustion chambers, heat exchangers and thermal engines.
Finally, due to their high mechanical resistance, either at room temperature or at low and high temperatures, these tubes can be applied to machine and equipment components where high performance reliability is required, such as in aircraft, pressure vessels, rods and screws.
Product Specification
Products
Size range
Stainless steel seamless tube
OD: φ6-φ830mm
WT: 0.5-45mm
U-tube
OD: φ12-φ38mm
WT: 0.5-4mm
Main Manufacturing Facilities
Item
Unity
Technical Data
Stripping lines
3
Φ50-200mm
Drilling lines
6
φ 50-240mm
Cold drawing lines
40
φ6-830mm
Cold rolling lines
21
φ16-325mm
Straightening the machine
6
Φ14-426mm
Annealing furnace
6
Natural gas
Stripping pool
22
Main Production Standards
Standard type
PT
EN10216-5; EN10216-2
DIN
DIN 17456; DIN 17458
ASTM
ASTM A312, A213, A269, A511, A789, A790; B163, B423, B407, B668
ASME SA213, SA312, SA789, SA790; SB163, SB423, SB407, SB668
JIS
JIS G3459; G3463
GOST
GOST 9941; GOST 5632
GB
GB / T14975; GB / T14976; GB13296; GB5310; GB9948
Main steel type and typical grade
Steel types
Austenitic
TP304, TP304L, TP304H, TP316, TP316H, TP316Ti, TP316L, TP321,
TP321H, TP347H, TP347HFG, 904L, TP310H, TP310S, TP317
TP317L, TP316LMo≥2.5; etc
Duplex / Super duplex
S31803; S32205; S31500; S32750
Most Common Types of Stainless Steel Conduction Pipes
Check out the most common types of Stainless Steel Conduction Pipes available on the market:
Schedule / round tubes with or without seamless;
Seamed OD pattern (round, polished and pickled);
Squares;
Rectangular.
Stainless Steel Conduction Pipes are supplied in types AISI 304, 304L, 316, 316L and special alloys, with and seamless in schedules 5s, 10s, 40s, 80s, and also in sanitary standards OD (common or polished finishes).
Stainless Steel Conduction Pipes are produced according to the ASTM A312 standard, used in the conduction of liquids in paper, chemical, petrochemical and general use industries.
These tubes can also be manufactured according to the ASTM A270 standard, used in the medicine or food industries. And according to the ASTM A269 standard, in the latter case, they can be seamless or seamless.
Seamed tubes are produced by welding two ends of a sheet metal resulting in different shapes and varieties of sizes and models.
Seamless tubes, on the other hand, need to be manufactured in a more careful way, with high technical rigor. They effectively meet the needs of sectors such as the food, pharmaceutical, boilermaking, chemical, pulp and paper, oil, sugar and ethanol industries, etc.
Seamless tubes follow international quality control standards according to technical requirements, thus meeting the activities of the different branches in which they are used.
Stainless Steel Conduction Pipe Manufacturing Process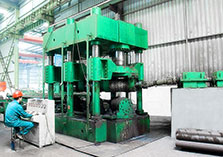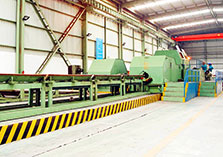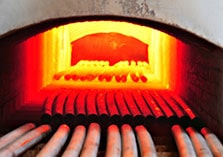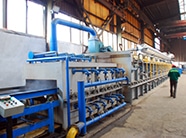 Solicite o seu orçamento