National Association of Corrosion Engineers (NACE), created by 11 industrial pipeline anti-corrosion engineers in 1943, and to date, it is the largest organization for the dissemination of anti-corrosion knowledge to improve its corrosion skills. corrosion prevention.
The NACE MR0175 / ISO 15156 has the purpose of establishing rules, suggestions and requirements for selecting quality steel materials, which served in equipment used in the production of oil and gas, and in natural gas sweentening plants in H2S. Where such devices could not pose a risk to human health and safety, and damage to the environment.
In NACE standards, MR0175 is the material requirements standard for H2S containing oil and gas production and equipment and carbon steel, pipes and fittings of material used in the oil industry generally contain carbon less than 0.8 %.
As a result, Nace Tube is used in H2S containing gas and oil transport alloy of choice, it is the only web-based software for the selection of active oil and gas materials and was developed by the team of experts in Oil & Gas Gas Corrosion.
Carbon and low alloy steels include plate, tube, pipe fitting in accordance with NACE MR0175, express exceptions, plus SSC (testing is not mandatory). However, any SSC test that is part of one of the materials manufacturing specification must be performed successfully and the results presented.
The carbon and steel alloy, tubes and accessories described previously listed in NACE MR0175 (all versions) were identified by extensive correlations of failure / success income and laboratory data.
The limit hardness of CDH 22 applied to more carbon and low alloy steels was based on the correlations of heat treatment, chemical composition, hardness and experimental failure. The higher hardness limits for chromium-molybdenum steels were based on similar considerations.
Request your budget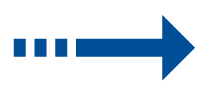 Request your budget