Pipes ABC is a leader in the marketing of Seamed Carbon Steel Pipes. We have a wide range of diameters and manufacturing standards for seamed carbon steel pipe.
Produced by different processes, meeting the technical requirements of international standards, the Carbon Steel Pipes seam welded, high frequency welds are produced from hot and cold rolled steel coils, SAE 1008/1010 and equivalent, meeting the specifications of ABNT NBR 5580, NBR 5590, DIN EN 10255/2004 (formerly DIN 2440), ASTM A 53, NM 271 and API 5L.
The techniques most commonly used in the manufacture of Sewing Pipes are Longitudinal or Continuous Line (ERW) and Calendered, Spiral or Continuous Helical (SAW).
They are intended for conducting non-corrosive fluids such as water, steam, gas, oils, residential and building installations, fire networks, compressed air and conditioning.
Seamed Carbon Steel Tubes can be supplied with or without coating.
Request your budget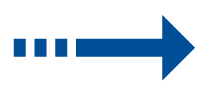 Request your budget