SCH 80 Pipes correspond to a thicker thickness for conduction carbon steel tubes.
The Schedule defines the wall thickness of the conduction pipe, and the values ​​established for each Schedule (thickness) in the various diameters are tabulated and agreed upon in the best known standards such as ASTM A-106, ASTM A-53 and API 5L .
In addition to SCH 80 Tubes, Tubos ABC markets sch 10, 20, 30, STD, SCH 40 , 60, XS, SCH 100, 120, 140 and SCH 160 tubes.
Learn more about SCH 80 Tubes and see the table inch measurement of tubes .
Solicite o seu orçamento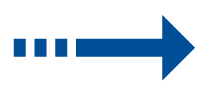 Solicite o seu orçamento