With wide industrial application, the gate valve is a flow blocking device and its main feature is minimal pressure drop when fully open, it does not cause turbulence and its pressure differential is negligible. Not recommended for flow regulation, under penalty of shortening its useful life.
Tubos ABC It works with two models of gate valves that are carbon steel and cast iron.
Carbon Steel Gate Valve
A carbon steel valve is used for pressures of 150 psi or more. Its function is to block fluids and should not be used to regulate leakage as it is designed to achieve unrestricted leakage.
Its use is mainly intended for the chemical and petrochemical industries.
It is made of cast carbon steel body with flanged ends ANSI B.16.5, bonnet bolted to the body, also in the same steel, with stainless steel riser rod AISI 410, AISI 304, AISI etc ... stainless steel wedge (shutter) ASTM A 351 GR. CF8 / CF8M.
Cast Iron Gate Valve
The cast iron gate valve is a product used to block the flow of fluids, working normally open or closed, it is not recommended to use it for regulation, because its flow will be irregular.
It consists of cast iron body and bonnet, a shutter or wedge (drawer) of the same material, but coated with bronze, stainless steel, hastelloy, etc. The cast iron gate valve is widely used in many types of businesses, mostly in cold or hot water and sanitation lines.
Tubos ABC sells
Valves
,
Flanges
and
Connections
high quality and distributes throughout Latin America.
Request your budget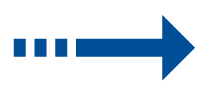 Request your budget