At valves The globe is named for its rounded shape and is generally used for the control and sealing of fluids, vapors and gases, as it allows flow regulation and blocking if necessary.
There are several types of globe valves for low, medium and high pressures and temperatures. They may have manual activation, through steering wheel or automatic through actuators.
They are manufactured in various types of materials to be used according to the place where they should act. ASTM B 61/62 Class 125 psi cast bronze globe valves, 150 psi. and 300 are used in steam, oil and gas installations and may have NPT, BSP or flanged threaded ends.
The bonnet can be threaded to the body (125 and 150 psi) or have the bonnet attached to the body by a union nut.
The types of seals for these valves are:
Conical seat of the material itself;
Parallel seat in stainless steel;
Tapered needle type seat.
For fire hydrants the specific globe valves are manufactured and can be 90º or 45º.
Larger diameter globe valves are also supplied in ASTM A 126 cast iron for the 125 psi pressure class. with flanged ends in cast carbon steel ASTM A 216 GR. WCB, ASTM A 351 GR.F 316 or F304 stainless steel and other alloys may be supplied for higher pressures, with flanged or bevelled ends for welding.
The types of globe valves widely used in boiler high pressure steam lines and the petrochemical industry are those of ASTM A 105 forged carbon steel or ASTM A 182 GR forged stainless steel. 316 or 304 which may have their threaded or socket weld ends.
Request your budget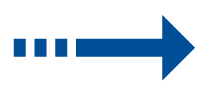 Request your budget