Industrial Valves are used for blocking and flow control in pipeline lines, vessel inlets and outlets for various applications.
Control of Industrial Valves can be automatic or manual. The most common models are: Drawer, Globe, Bi-Sphere Sphere, Tri-Sphere Sphere, Flap Hold, Flap Double Hold and Butterfly.
The main functions of Industrial Valves are:
1. Flow Control and Limitation;
2. Reverse Flow Prevention;
3. Directional Flow Control;
4. Pressure control and relief;
5. Tube, vessel or tank sealing.
We provide valves in diameters from 1/2 "up to 24" in Cast steels pressure classes 150 #, 300 #, 600 #, 900 # and 1500 #; and Forged steels in classes 800 # and 1500 #.
Tubos ABC is a distributor of Valves, Flanges, Connections e Tubes.
Request your budget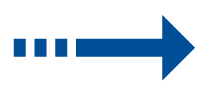 Request your budget