Helical Pipes with saw seam
Helical tubes with saw seam are very popular due to their high mechanical resistance and cost-effectiveness.
They emerged in Sweden, and their manufacturing system has been in use for more than 30 years in Europe and the United States.
They are manufactured from steel coils, formed by continuous operation in an automatic machine, which leaves them in a spiral shape.
The helical tubes manufacturing process leaves the tubes perfectly round, without longitudinal deviation, with more mechanical resistance and without deformations.
The welding system used is that of submerged arc, applied at the same time inside and outside, considered the most suitable for the manufacture of Helical Pipes.
This whole process leaves the tube perfectly round, without longitudinal deviation, without deformations and with greater mechanical resistance, still following the standards ASTM A134, ASTM A139, AWWA C200 and NBR 9797.
Helical tubes with saw seam are used in various sectors of the industry and for various applications such as:
Construction;
Sugar and Alcohol Plants;
Fuel Refineries;
Basic sanitation;
Hydroelectric plants;
Irrigation Systems;
Pumping of liquids;
Fire Fighting Networks;
Compressed Air Networks;
Hydraulics;
Ventilation networks;
Parking;
Metal Structures and Assemblies.
Materials and Dimensions of Helical Pipes
There are many materials that can be used in the manufacture of helical tubes, we can mention:
Commercial carbon steel (SAE 1006 to 1012 or equivalent);
Structural carbon steel (ASTM A36 / ASTM A283 Gr.C / Civil 300 / Civil 350 or equivalent);
Its dimensions, thickness and length are also varied, as shown below:
Diameters: from 102mm (4 ") to 914mm (36");
Thicknesses: from 2.00mm to 9.50mm;
Lengths: 6 or 12 meters (standard), 5.8 or 11.6 meters for export etc.
Its ends receive specific finishes and undergo hydrostatic testing, with a pressure of up to 100 BAR. See below how your edges can look:
Tube with K10 / K20 steel ring;
Cut grooved tube;
Tube grooved by lamination;
Flanged tube;
Smooth tip tube or beveled tube for welding.
Request your budget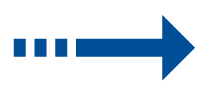 Request your budget