Seamed Stainless Steel Pipe
Stainless Steel Seamed Pipes are manufactured by longitudinal, sheet or strip welding, meeting the requirements of ASTM A-269, A-312, A-249, A-270, A-554, A-778 and A -358.
Stainless Steel Sewing Pipes are used in the food, petrochemical, textile, sugar and alcohol industries, among others. All that require specific health standards.
Tubos ABC sells Seamed Stainless Steel Tubes and Seamless Stainless Tubes.
Request your budget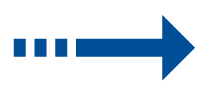 Request your budget