Calendered Tubes with saw seam
Calendered tubes with saw seam are very resistant, used to conduct liquids and gases.
They are structures used as support in civil construction and foundation support, especially in maritime works.
Calendered tubes are used in several sectors, such as: automotive, railroad, shipbuilding, mining, pulp and paper, sugar and alcohol, among others.
They are also present in major civil works, such as: stadiums, railway stations, shopping centers, airports, etc.
This type of tube has characteristics that favor the industry, as it has a wide variety of materials in different thicknesses.
We can find round, square, rectangular and oblong tubes, with profiles: simple "U", stiffened "U", electrowelded "l", laminated "l", laminated top, flat rolled iron, rolled square iron, iron Laminated "T".
It also serves special designs with "Z" profile and others, depending on the customer's order.
Its manufacture is made through the calendering process, in which different metals are used, such as carbon steel, stainless steel and aluminum.
In this process of manufacturing the seamed pipe, a flat carbon steel blade is transformed into a pipe shape through calendering.
A machine that has high torque and precision capacity, twists steel and gives rise to the curved shape of the tube, favoring good connection.
The piece is finished with longitudinal welding with large diameter, providing a complete seal, without flaws, discontinuities, making the calendered steel tube one of the best industrial equipment on the market.
Advantages of Calendered Tubes
Calendered tubes have several advantages, allow different applications and offer good solutions in robust systems for conducting liquids and gases. They are very popular due to their benefits such as:
Resistance to aggressive environments;
Flexibility;
Diversity in the number of measures;
Precision
Great results of productive performance;
Great cost / benefit.
In addition to all these advantages, calendered tubes with saw seam are produced with ASTM A-36 / A-283 / A-285 steel, achieving greater durability, resistance and useful life for your component.
These tubes also offer a good financial return for the company, as they have easy application, with quick installation, which avoids production interruptions and favors the entire system.
Request your budget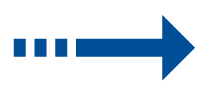 Request your budget