ASTM A252 steel tubes are cylindrical structural tubes, ideal for use in buildings, retaining walls and other solid structures, made of steel tube piles in their structure, for filling concrete inside the piles .
MATERIALS AND MANUFACTURE:
The piles must be made by the process welded by electric welding, welded by flash or welded by fusion. The seams of the pipe piles must be longitudinal or helical.
STEEL CHEMICAL COMPOSITION AND ANALYSIS:
Phosphorus, maximum (%): 0.050
MECHANICAL PROPERTIES:
STEEL GRADE
MINIMUM TRACTION RESISTANCE (Mpa)
MINIMUM FLOW LIMIT (Mpa)
MINIMUM STRETCHING%
IN 8 INCHES (203.2 mm) MIN. %
IN 2 INCHES (50.8 mm) MIN. %
DEGREE 1
205
345
18
30
DEGREE 2
240
415
14
25
DEGREE 3
310
455
-
20
WEIGHT TOLERANCE:
The weight of any pile length must not vary by more than 15% above or 5% under the nominal weight of the sheet thickness.
EXTERNAL DIAMETER:
The outside diameter of the Steel Pipes it must not vary by more than ± 1% of the specified diameter.
For example: 12 inch diameter = 323.9 mm, so within diameter tolerance, the diameter scale is 320.661 mm 327.139 mm.
WALL THICKNESS:
The minimum wall thickness at any point on the ASTM A252 pile pipe must not exceed 12.5% ​​under the specified nominal wall thickness. For example: The thickness is 9.53 mm, so within the thickness tolerance, the thickness could vary from 8.34 mm ~ 10.72 mm.
RETIDITY AND SURFACE:
Surface imperfections greater than 25% of the nominal wall in depth are considered defects. Defects not exceeding 22.5% of the nominal wall in depth can be repaired by welding. Before welding, the defect must be completely removed.
BAR END:
Piles must be provided with flat or chamfered ends.
Request your budget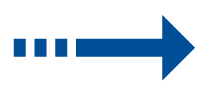 Request your budget