SCH 40 tubes correspond to the thickness of the Conduction Pipes.
The Schedule defines the wall thickness of the conduction pipe, and the values ​​established for each Schedule (thickness) in the various diameters are tabulated and agreed upon in the best known standards such as ASTM A-106, ASTM A-53 and API 5L .
SCH 40 tubes are ideal for conducting non-corrosive fluids.
In addition to SCH 40 tubes, Tubos ABC sells Schedules 10, 20, 30, STD, 40, 60, XS, SCH 80, 100, 120, 140 and SCH 160 tubes.
Refer to the inch measurement chart of the Schedule tubes.
Request your budget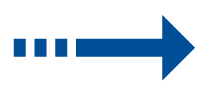 Request your budget