The main purpose of safety valves is the protection of life, property and the environment.
The relief valve is designed to open and relieve excess pressure on containers or equipment and to prevent fluid from being released after normal conditions have been restored.
Safety valves are safety devices and in many cases the last line of defense.
The safety valve is not a valve or process pressure regulator, and should not be misused for this purpose. It must have to operate for one purpose only: overpressure protection.
Most common reasons for vessel overpressure:
Discharge Locked;
Exposure to fire outdoors;
Thermal expansion;
Chemical reaction;
Heat exchanger tube rupture;
Cooling system failure.
Each of the events listed above can occur individually and separately from the other. They can occur simultaneously as well. Each cause of overpressure will also create a different mass or volume of flow to be discharged, for example small mass flow for thermal expansion and large mass flow in the case of a chemical reaction. It is the user's responsibility to determine the worst case scenario for sizing and selecting an appropriate pressure relief device.
Main types of safety valves and their function:
There are two main types of safety valves:
- Spring Safety Valves;
- Piloted safety valves.
To the valves whose construction is in accordance with ASME B 16.34 the pressure class values ​​found are: 150, 300, 600, 900, 1500, 2500 and 4500 PSI.
For temperatures between -29 ° C to 270 ° C in class 150 and up to 454 ° C in classes 300 and above, for ASTM A 216 gr carbon steel. WCB.
These numbers determine a working range in which the valve can operate and according to fluid temperature.
For those built according to DIN the values ​​are given considering that the fluid temperature is between -10 ° C to 120 ° C and the values ​​found are: PN 6, PN 10, PN16, PN 25, PN 40, PN 63, PN 100, PN 160, PN 250, PN 320 and PN 400.
Request your budget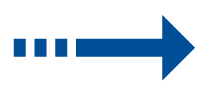 Request your budget