Seamless Carbon Steel Pipe S / C
S / C Seamless Carbon Steel Pipes are cold rolled or drawn using cold or hot fabrication process.
Seamless Carbon Steel Pipe raw materials are solid steel blocks, heated to an average temperature of 1,280ºC. There is continuous rolling mill (RK) and automatic rolling mill (LA). The perforation of the blocks occurs in the oblique rolling mill.
S / C Seamless Carbon Steel Pipes, also known as ASTM A106 Pipes, are commonly used in the construction of oil and gas refineries, power plants, petrochemical plants, boilers, building foundations, and ships where piping is to be used. carry liquids and gases that exhibit higher temperatures and pressure levels. DN from ¼ "to 30" in diameter. Schedule 10 to 160, STD, XS, and XXS.
ABC Tubes is the leading supplier of API 5L, ASTM A-106 and A-53 Grade B Seamless Carbon Steel Tubes.
know more about SC Seamless Carbon Steel Pipes
Request your budget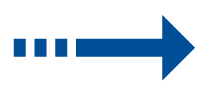 Request your budget